The stage is set for the first phase of Chhattisgarh assembly elections in 18 seats spread across eight Maoist-affected districts on Monday. The ruling Bharatiya Janata Party (BJP) is eyeing a fourth straight term in the tribal-dominated state as the opposition Congress seeks to return to power after 15 years.
Nearly one lakh security personnel have been deployed in eight districts, amid threat from Maoists who have called for a boycott of the elections. In the last 10 days, over 300 IEDs were recovered from Bastar region and Rajnandgaon district by security forces. Drones have been deployed in sensitive areas to track movements of Maoists as they might target polling personnel on way to the booths.
Here are the LIVE updates:
8:50 am: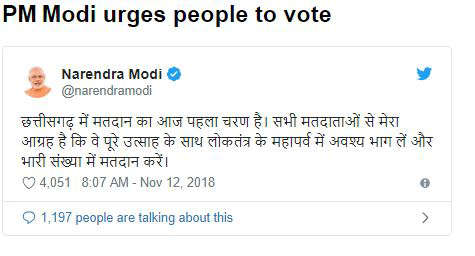 8:48 am: More visuals from Konta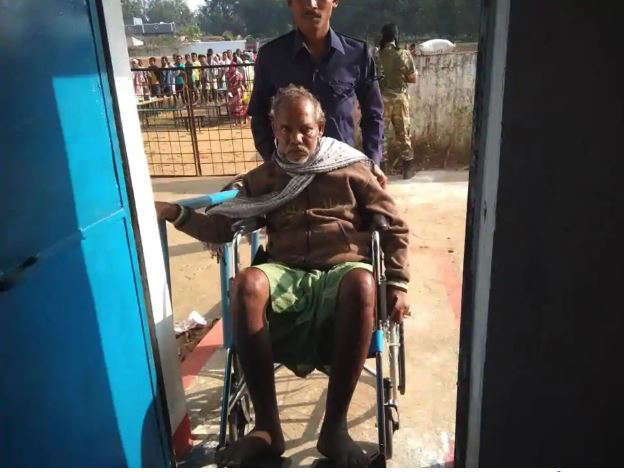 8:46 am: Voting resumes in Kamla College
Voting resumes at women-only polling booth in Kamla College, in Rajnandgaon's Sangwari, reports ANI.
8:45 am: Physically-disabled man arrives to vote at Konta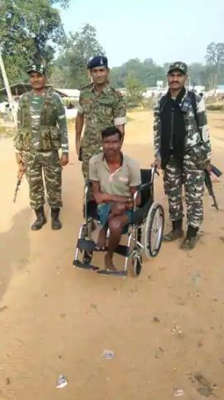 8:42 am: 900 polling personnel air-dropped: CEC
Nearly 900 polling personnel have been air-dropped from helicopters so that they can reach safely. Over 16,500 polling personnel went by road. I think all will be in a position to deliver peaceful elections: OP Rawat
8:40 am: Polls in two phases to provide special security: CEC
Polling is being held in 18 constituencies of Chhattisgarh today. These are Left-Wing Extremism affected areas. Polls are being held in two phases to provide special security in these 18 constituencies: chief election commissioner OP Rawat tells ANI
8:34 am: Technical glitch halts voting in one booth
Voting has stopped due to technical problem in EVM at a women-only polling booth in Kamla College, in Rajnandgaon's Sangwari, reports ANI.
8:20 am: 30 candidates in Rajnandgaon
Rajnandgaon constituency will be keenly watched as the highest numbers of 30 candidates are contesting from here. The lowest of five candidates are contesting from Bastar and Kondagaon constituencies each.
8:16 am: Raman Singh versus Karuna Shukla
The fate of incumbent CM Raman Singh who has been pitted from Rajnandgaon constituency will be sealed today. The Congress has fielded former PM late Atal Bihari Vajpayee's niece Karuna Shukla from this seat against Singh.
8:05 am: Voting begins in rest of the seats
Voting begins in rest of the eight seats in the first phase of polling.
7:55 am: Visuals from Sukma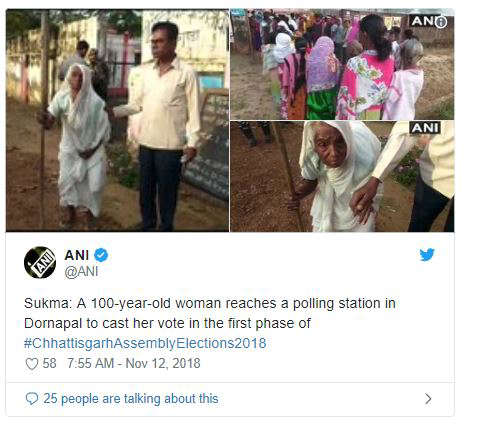 7:53 am: Reserved seats
Of the 18 seats, 12 are reserved for Scheduled Tribes (ST) and one for Scheduled Castes (SC).
7.52 am: Visuals from Rajnandgaon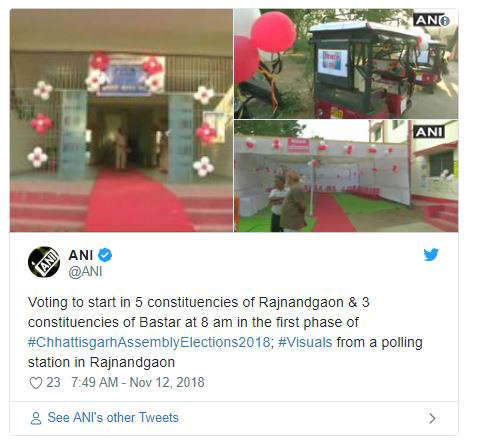 7:44 am: Prominent Congress candidates
Nine sitting Congress MLAs — Manoj Singh Mandavi (Bhanupratappur), Mohan Lal Markam (Kondagaon), Lakheshwar Baghel (Bastar), Deepak Kumar Baij (Chitrakot), Devati Karma (Dantewada), Kawasi Lakhma (Konta), Girwar Janghel (Khairagarh), Santram Netam (Keshkal) and Daleshwar Sahu (Dongargaon) — are trying their luck.
7.40 am: Prominent BJP candidates
Prominent candidates in the fray in the first phase of polling are chief minister Raman Singh, state ministers Kedar Kashyap (Narayanpur) and Mahesh Gagda (Bijpaur), as well as BJPs Kanker Lok Sabha MP Vikram Usendi (Antagarh).
7:33 am: Women voters outnumber men
Women voters outnumber men for the first phase of polling, with 16,22,492 female voters on the rolls against 15,57,435 men. There are 87 third gender voters as well.
7.30 am: 190 candidates try their luck in first phase
In the first phase, 190 candidates are in the fray and as per electoral rolls, there are 31,80,014 voters. As many as 4,336 polling booths have been set up for the first phase and 19,079 polling personnel have been deployed.
7.23 am: Seats that will vote from 8 am
Khairagarh, Dongargarh, Rajnandgaon, Dongargaon and Khujji constituencies in Rajnandgaon district and Bastar, Jagdalpur and Chitrakot in Bastar district will see polling from 8 am.
7:22 am: Early voting seats
The 10 seats where voting has already started are Narayanpur, Dantewada, Bijapur, Konta, Mohla-Manpur, Antagarh, Bhanupratappur, Kanker, Keshkal and Kondagaon.
7.12 am: IED blast
IED blast by suspected Maoists near Tumakpal camp in Katekalyan block, reports ANI.
7.07 am: Polling begins
Voting begins in 10 out of the 18 seats going to polls.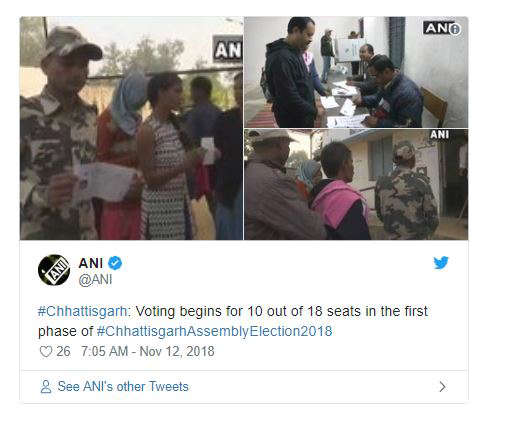 7:00 am: Visuals from Rajnandgaon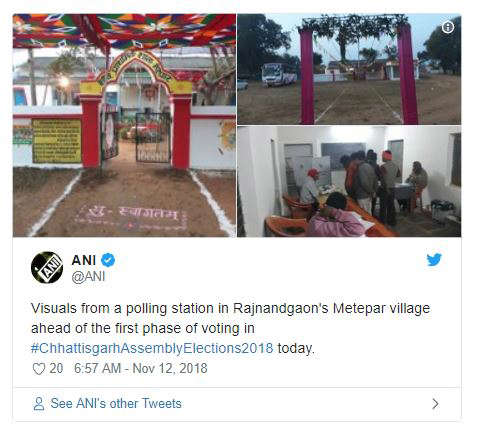 6:50 am: Visuals from Dantewada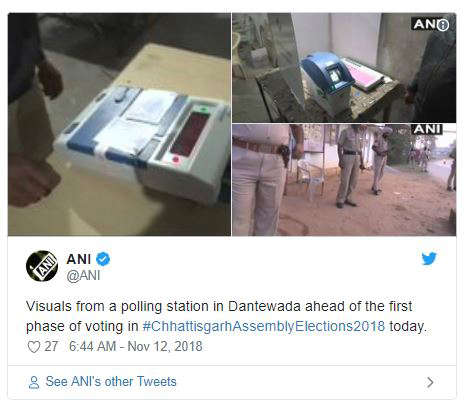 6:30 am:  18 constituencies go to polls today
Voting in 10 of the 18 constituencies spread across eight Maoist-affected districts will begin at 7 am and end at 3 pm, while in the rest of the eight constituencies, polling will start at 8 am and end at 5 pm.
News credit : Msn.com